Thank you for choosing Advanced Heating & Cooling! Contact us today for a no-cost, no-obligation discussion of what we can do for you. Our professional service staff is courteous and will help you find a solution that works best for your specific situation.
Stellar Customer Service
Advanced Heating & Cooling has been serving the HVAC needs of customers in Treasure Valley and surrounding areas since 1982.
We are dedicated to providing our customers with superior service and high quality products at competitive prices. Our commitment to excellence and our Comfort for Life promise of lifetime workmanship warranty set us apart from others in the industry! We also provide community support by participating in non-profit groups.
Our Licenses and Awards
Idaho HVAC License #015851
Oregon HVAC License #199791
Idaho Public Works License #PWC-C-10869-AAA
Idaho's leading YORK® Certified Comfort Expert dealer
Better Business Bureau – Accredited Business, "Integrity Counts" nominee
National Association of Remodelers Inc. member
Inland Northwest HVAC Association member
Most Efficient Home Award Winner – Boise Parade of Homes
Business Partner of the Year Award Winner – Boise Rescue Mission
Our Knowledge
NATE – North American Technician Excellence
Idaho HVAC Journeyman License
Idaho HVAC Apprentice License
Gas piping certifications
CFC license – Refrigerant handling certification
Fireplace installation
Tankless water heater installation
Humidifier installation
Water/Ground-source heat pump installation
Job Opportunities
If you are interested in a career with Advanced Heating & Cooling, please call our office regarding openings and application process.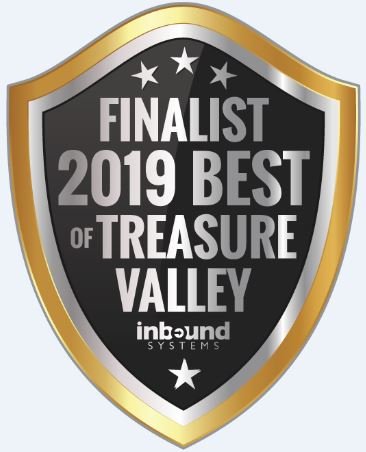 Very good job. Very reliable, very pleasant.
[Installing technicians] did an excellent job on installing our zone system, AC, and heating unit. They were polite and courteous, covered and cleaned entire outside and inside area. Showed us how to run and take care of unit. We are pleased we chose Advanced Heating & Cooling! Thank you.
Workers showed up on time, they were organized, courteous, and a pleasure to deal with. We are very happy with the service!
[Technician] from start of my project, was very customer service oriented. I was impressed with his knowledge and eagerness to oblige our requests. He went above and beyond.
They did a great job! Very professional and nice. We will recommend you to all our friends and family. Thank you!
Excellent equipment and we are very happy with the installation and operation. The installation team was very efficient and kept their work area clean as they worked.
These two [installing technicians] were a true pleasure to have around. They were very professional, friendly, knowledgeable, and hard working. We will highly recommend Advanced to anyone needing heating or cooling services.
I had a great experience using your company for the replacement of my furnace and air conditionier. Workmanship is great and your installers were fiendly and knowledgeable.
[The project engineer] was excellent – professional, but no "used-car" sales pressure. [The technicians] were great from start to finish. We would highly recommend Advanced!
A+ installation. Techs installing my new equipment were polite and knowledgeable of equipment being installed. The job site was cleaned up by the tecvhs after the job was completed.
[The technicians] were professional, knowledgeable, and polite. They did a good job of explaining the system components and cleaning up their work spaces.
A+ in service and quality of work. They answered our questions, took time to explain operations and cleaned up after themselves. We are very satisfied.
They were polite and easy to talk to. Would highly recommend. Did an awesome job!
Courteous, neat and clean service. Thank You!
We look forward to discussing your project with you. Our professional staff will take everything into consideration and recommend a solution that is perfect for your needs. Enter your contact information below and any specific details you can about your project, and one of our representatives will contact you right away.
If you'd prefer to reach us 24/7 by phone, please call 208-336-COOL!!